The Stone Family - Wheeler Historic Farm
I've always been jealous of boy moms. Is that crazy? I think boy moms may say it is (at least a little). I was sure that I was going to have only boys, but in real life Dallin and I have one tom boy. I take that as receiving the best of both worlds.
Holly is surrounded by all of her boys, and they are the sweetest, funniest, happiest crowd around. Spending the morning with them left my stomach hurting from laughing. Hunter is enjoying his first semester at Utah State University, Sam is a junior in high school, and Logan is 15 and enjoying his shiny, new learning permit. We talked baseball, school, and life. Dane was hilarious and had some great dad jokes for me, which I enjoy more than most. Holly is obviously adored by all of her boys! Here is a high five to all boy moms out there, and a second high five to baseball moms. Enjoy their morning family session at Wheeler Farms; still beautiful in early November. Mmmm.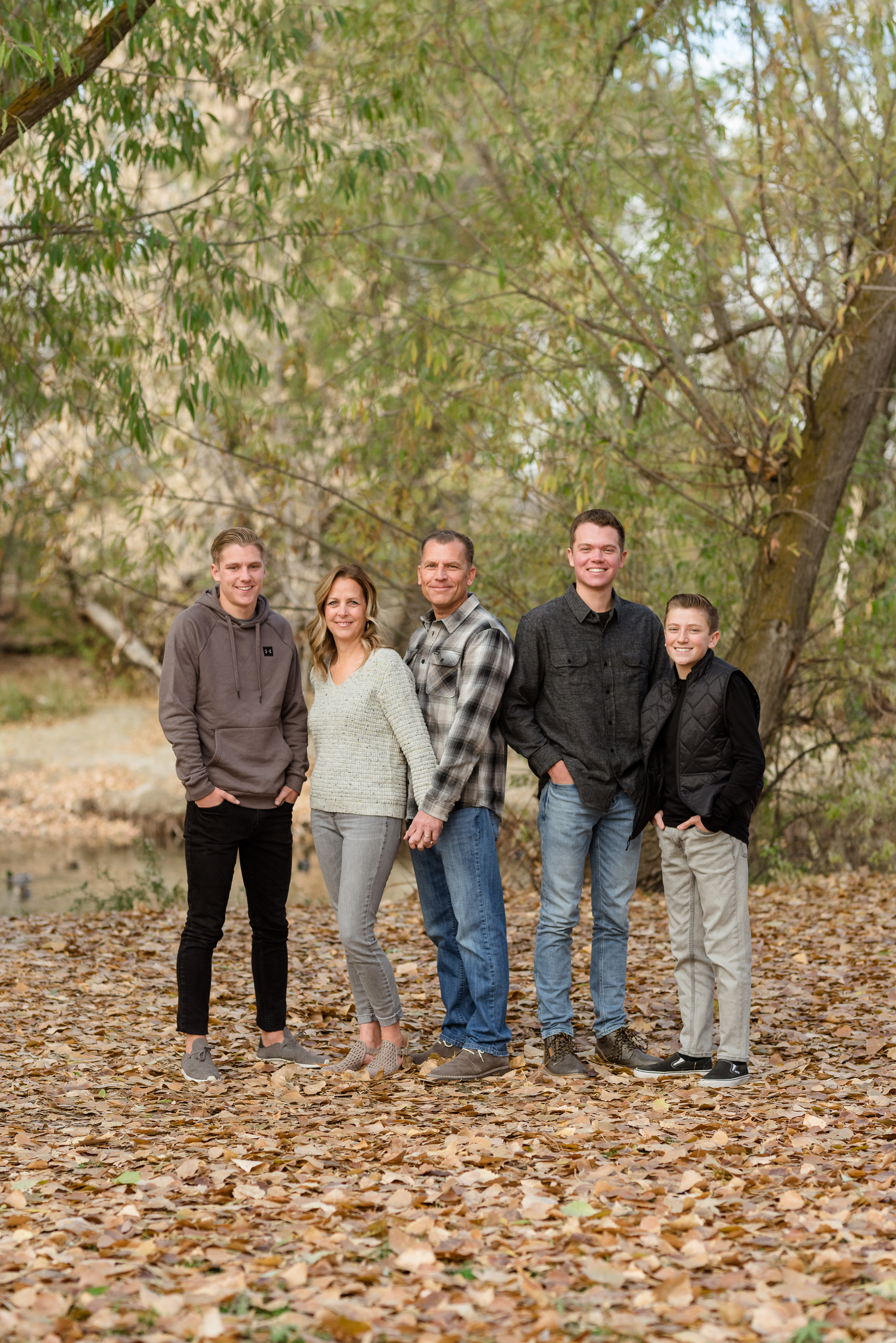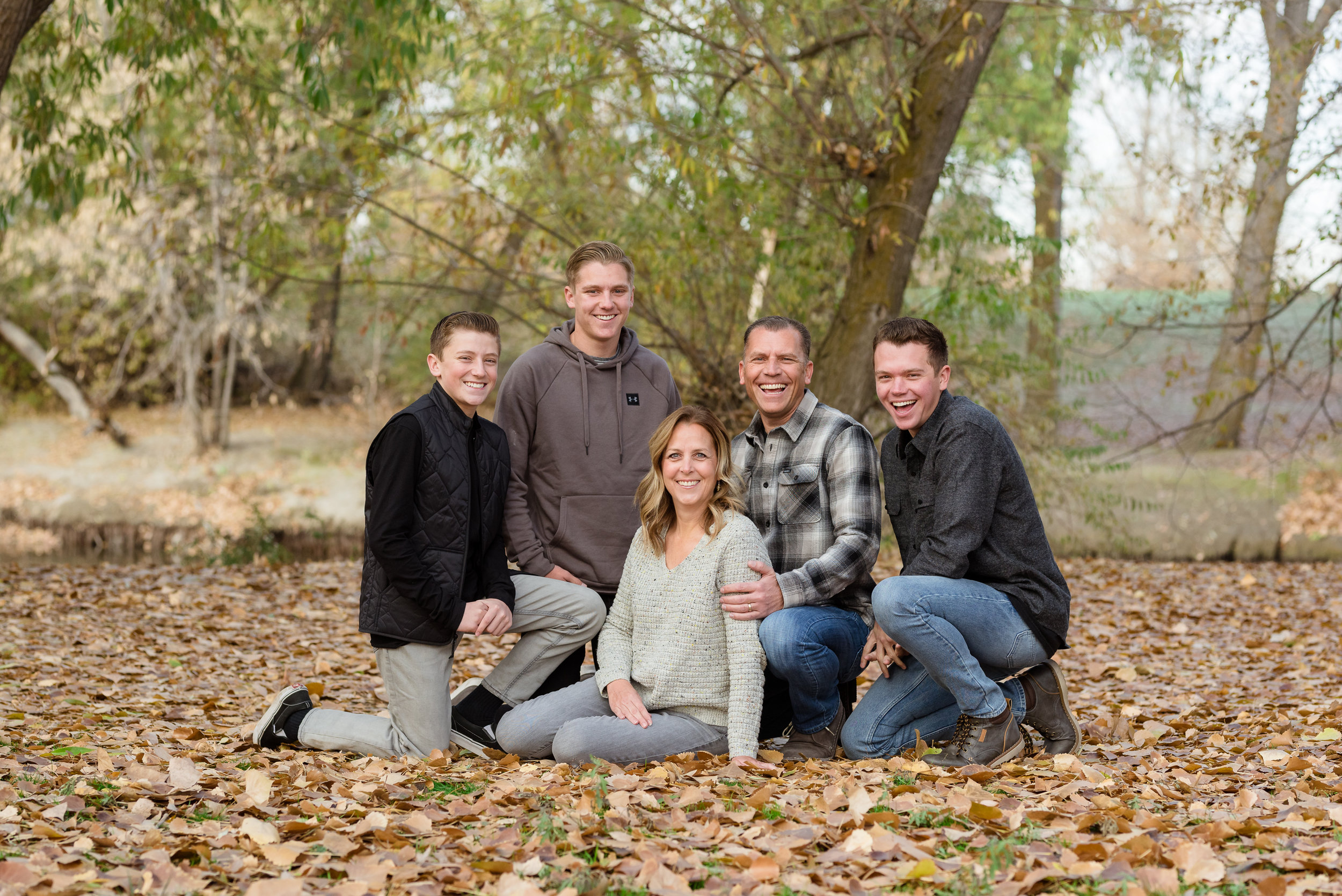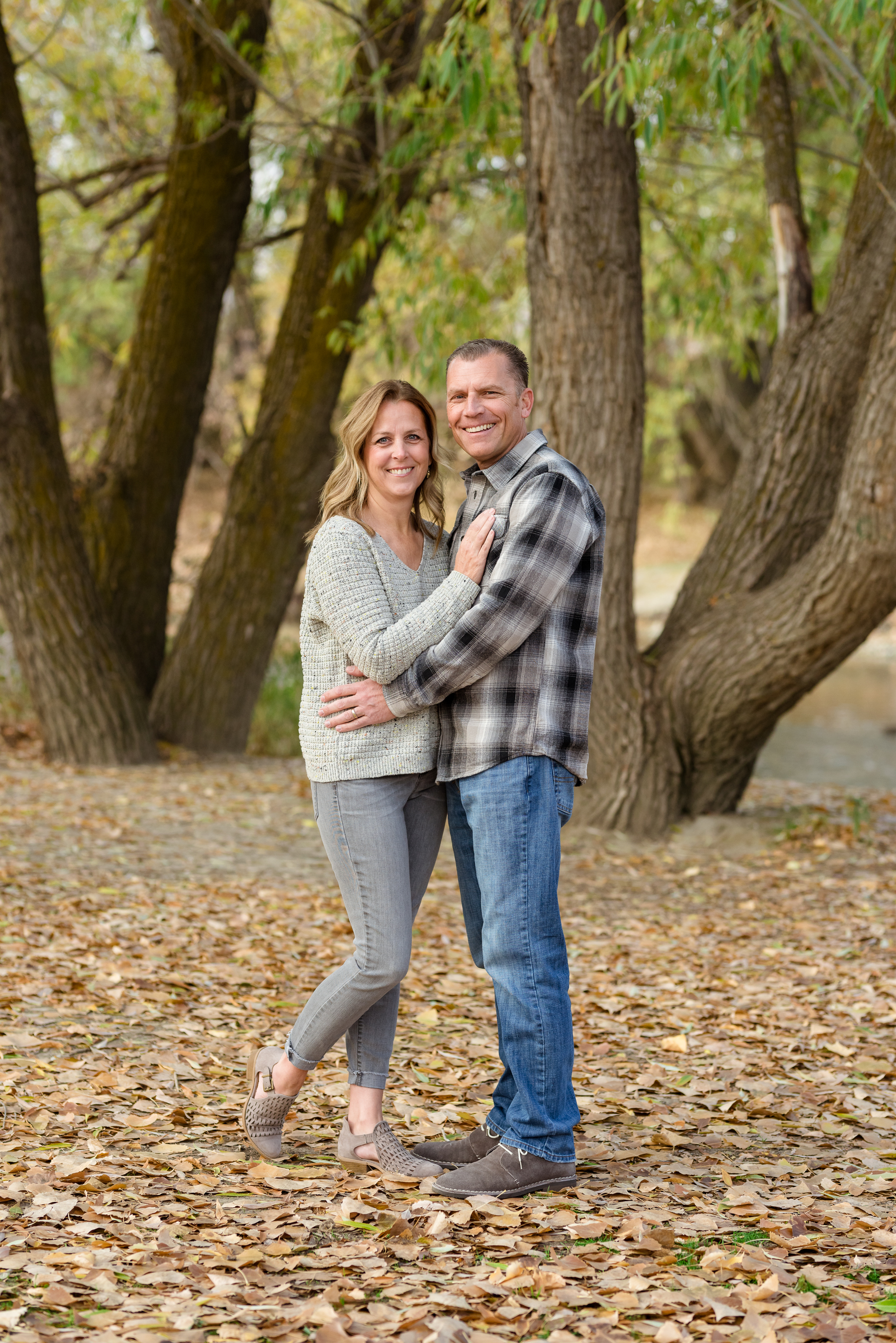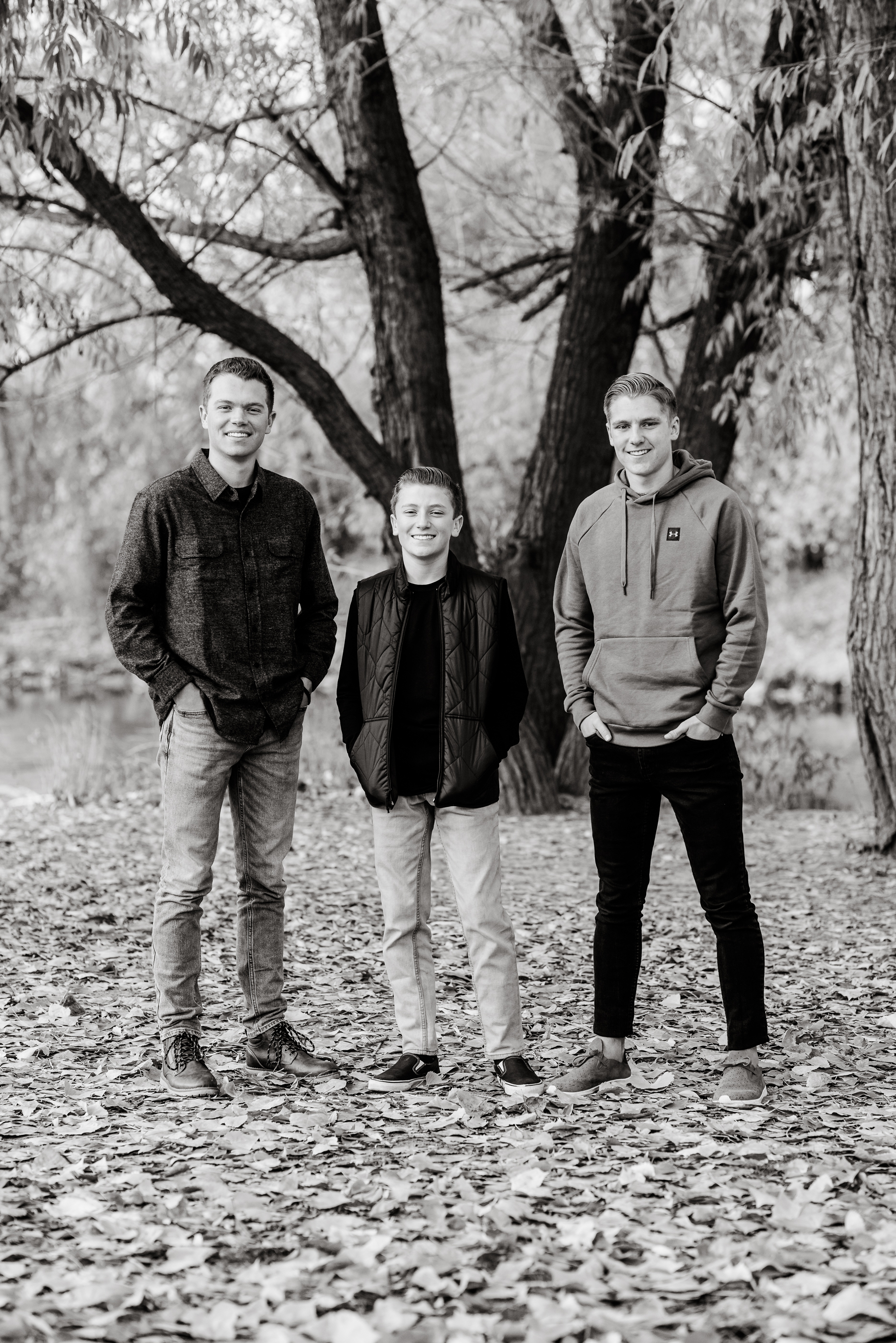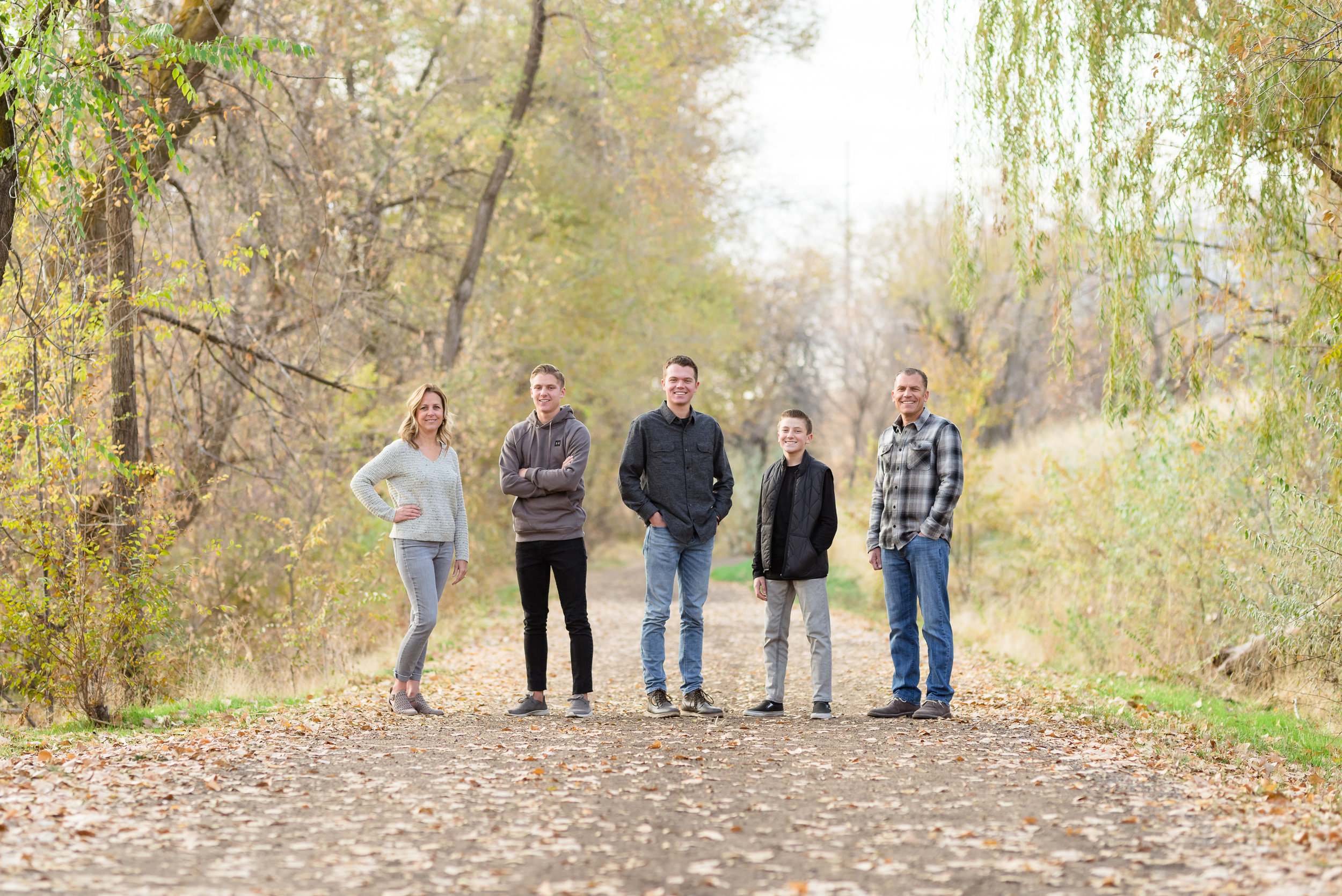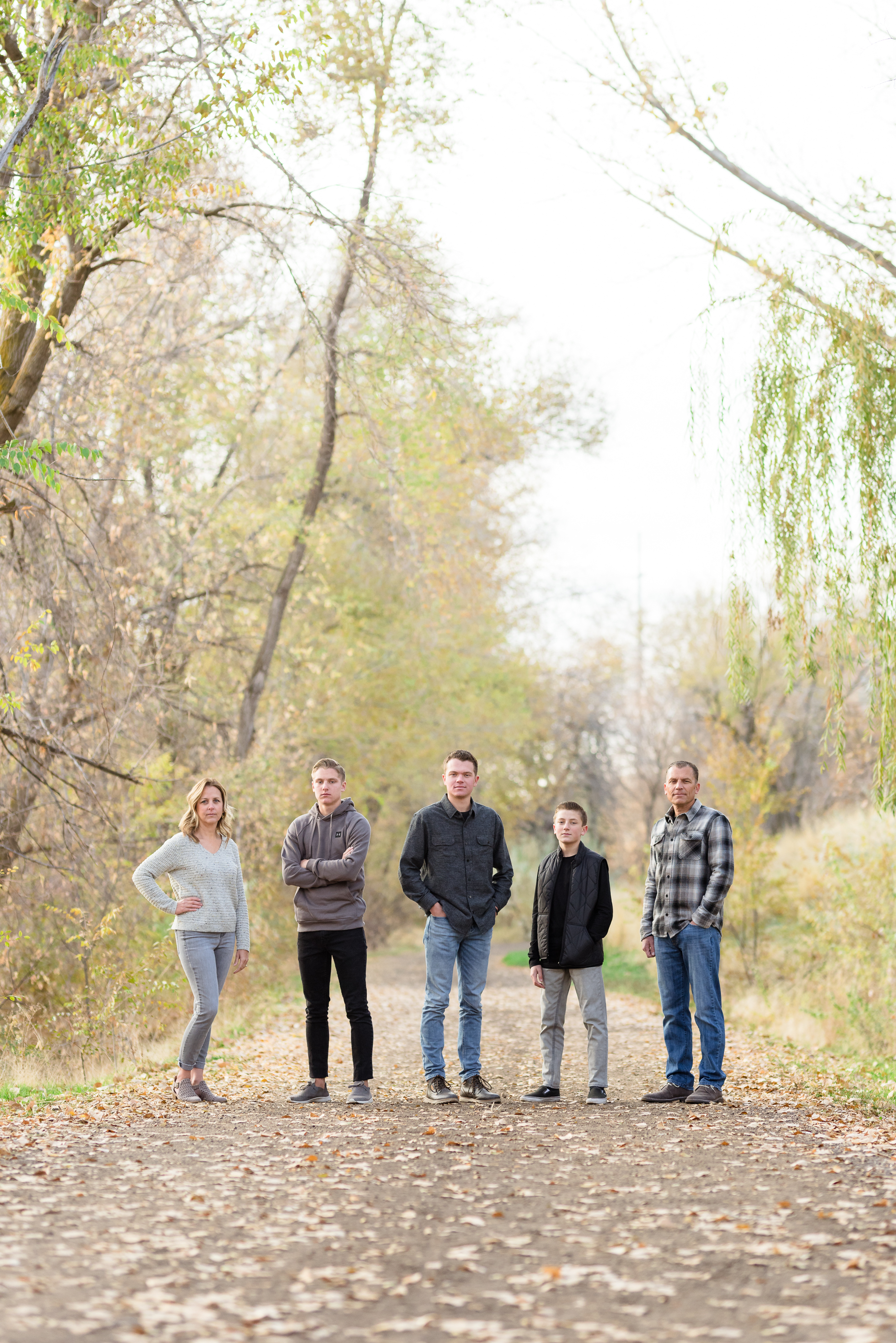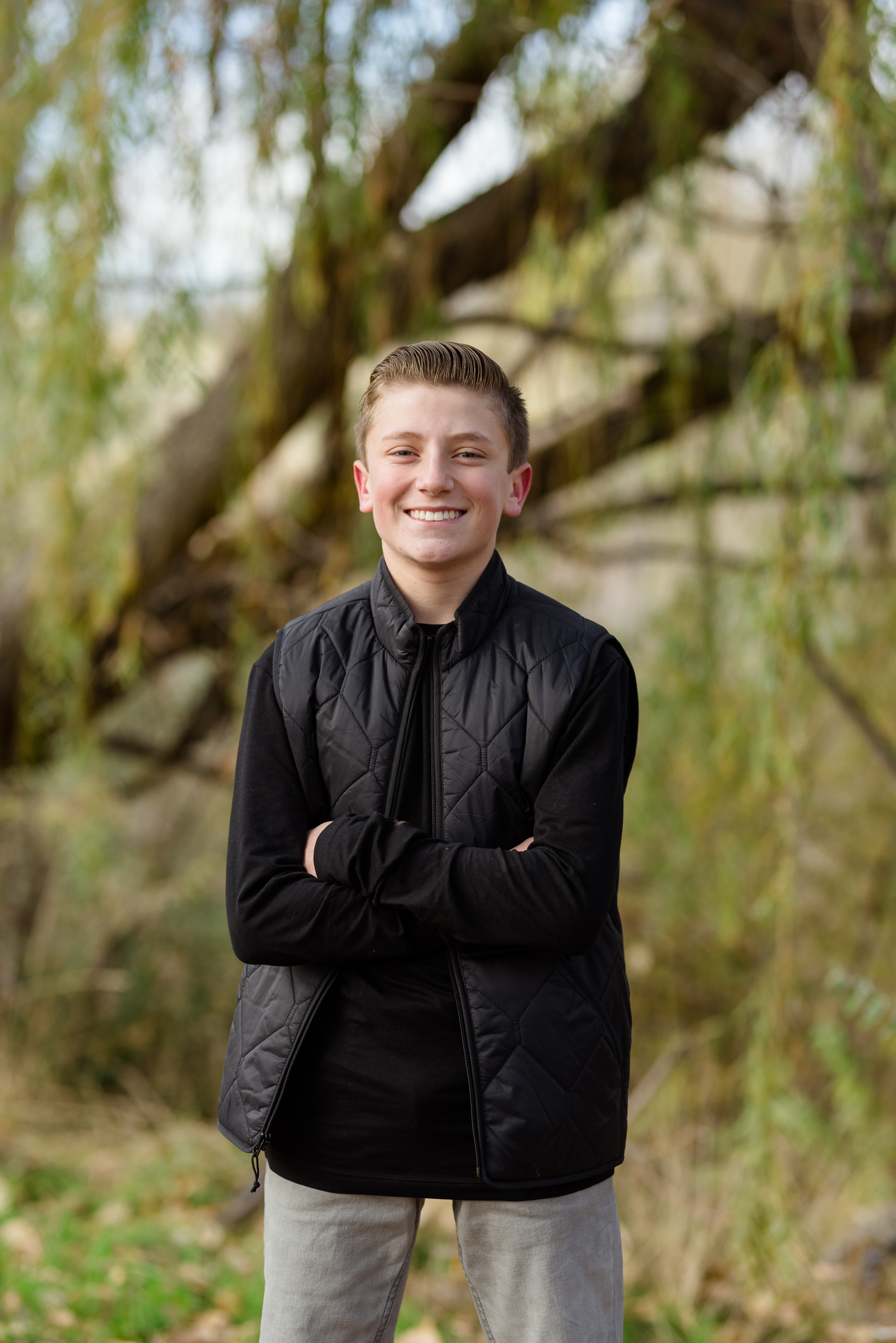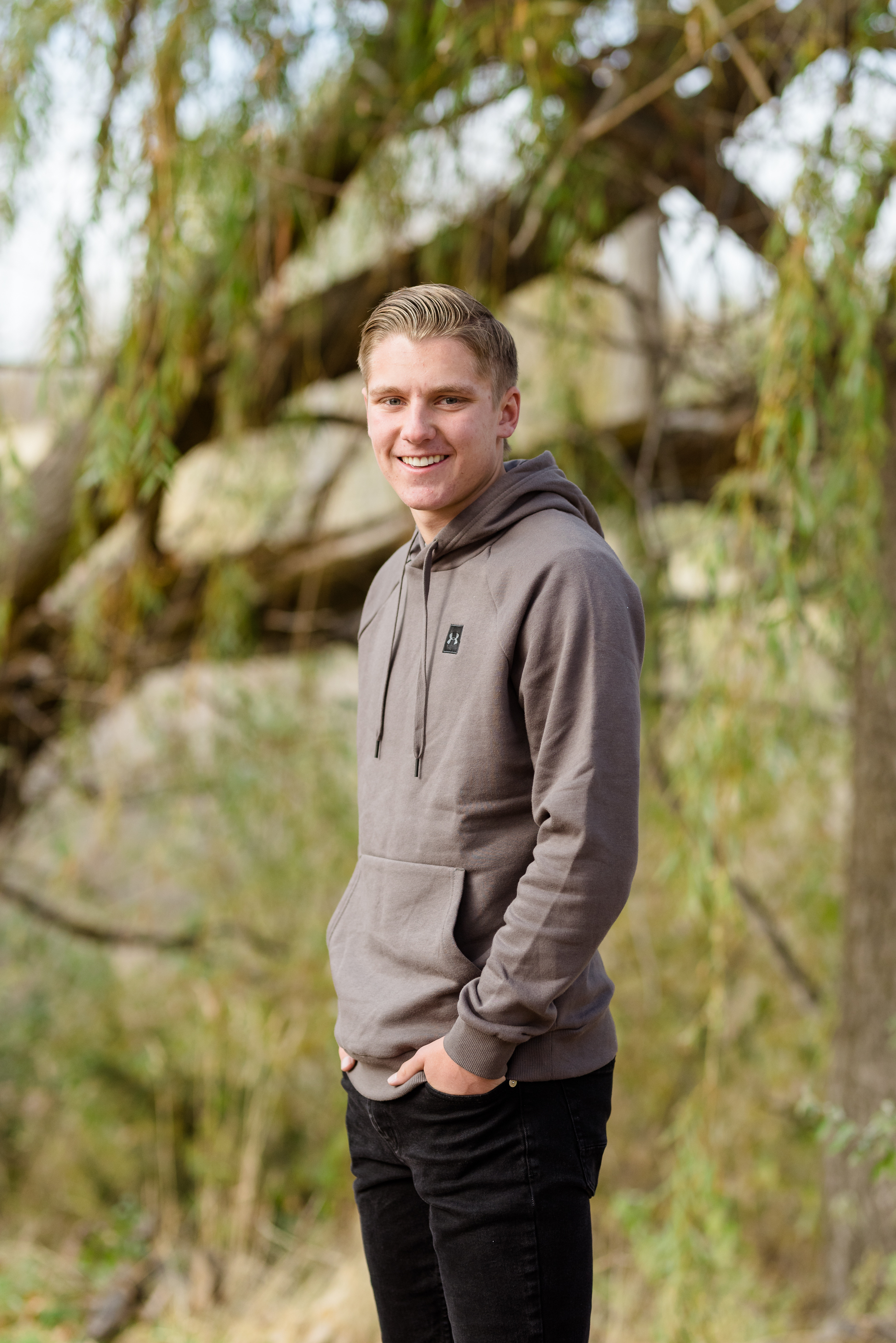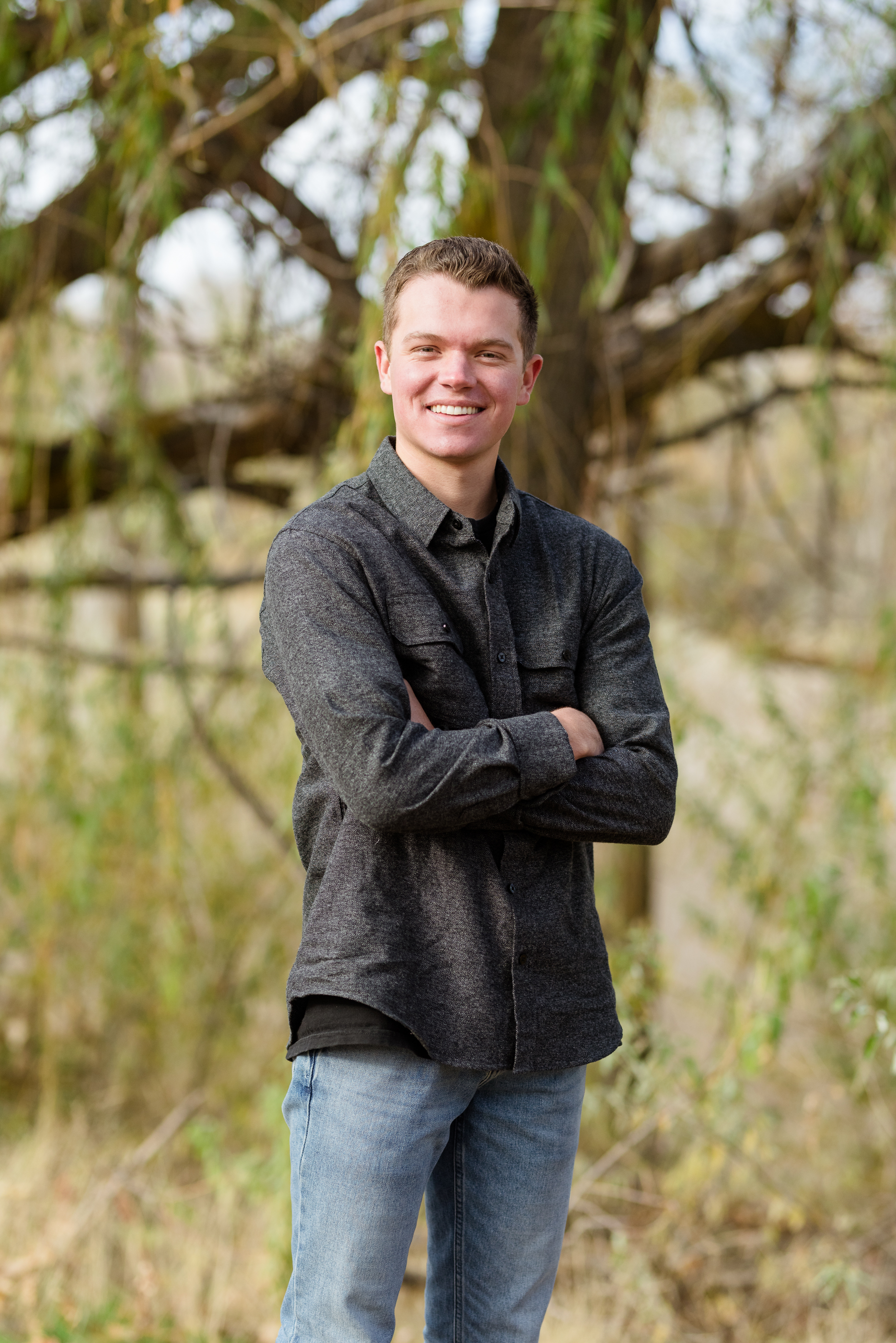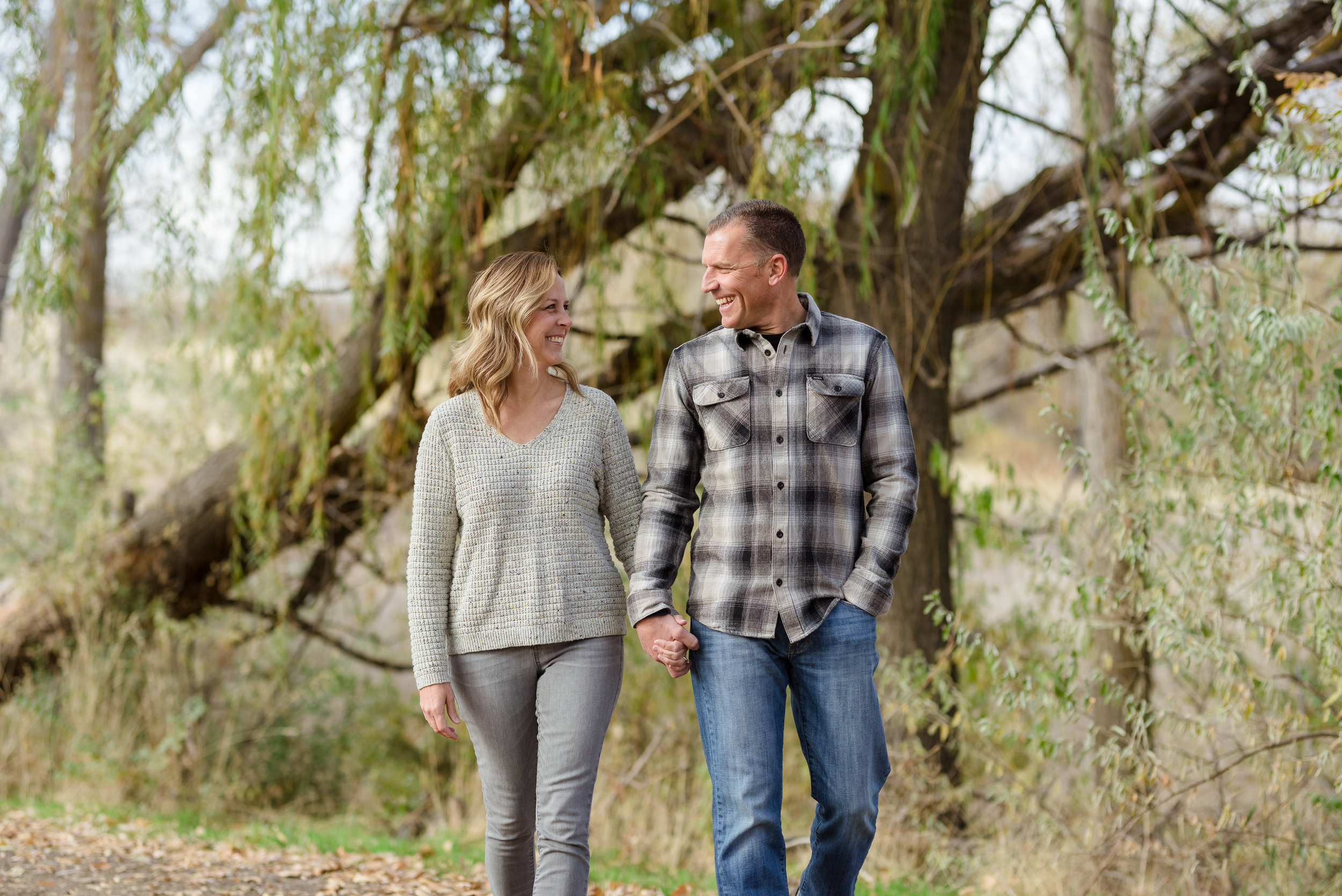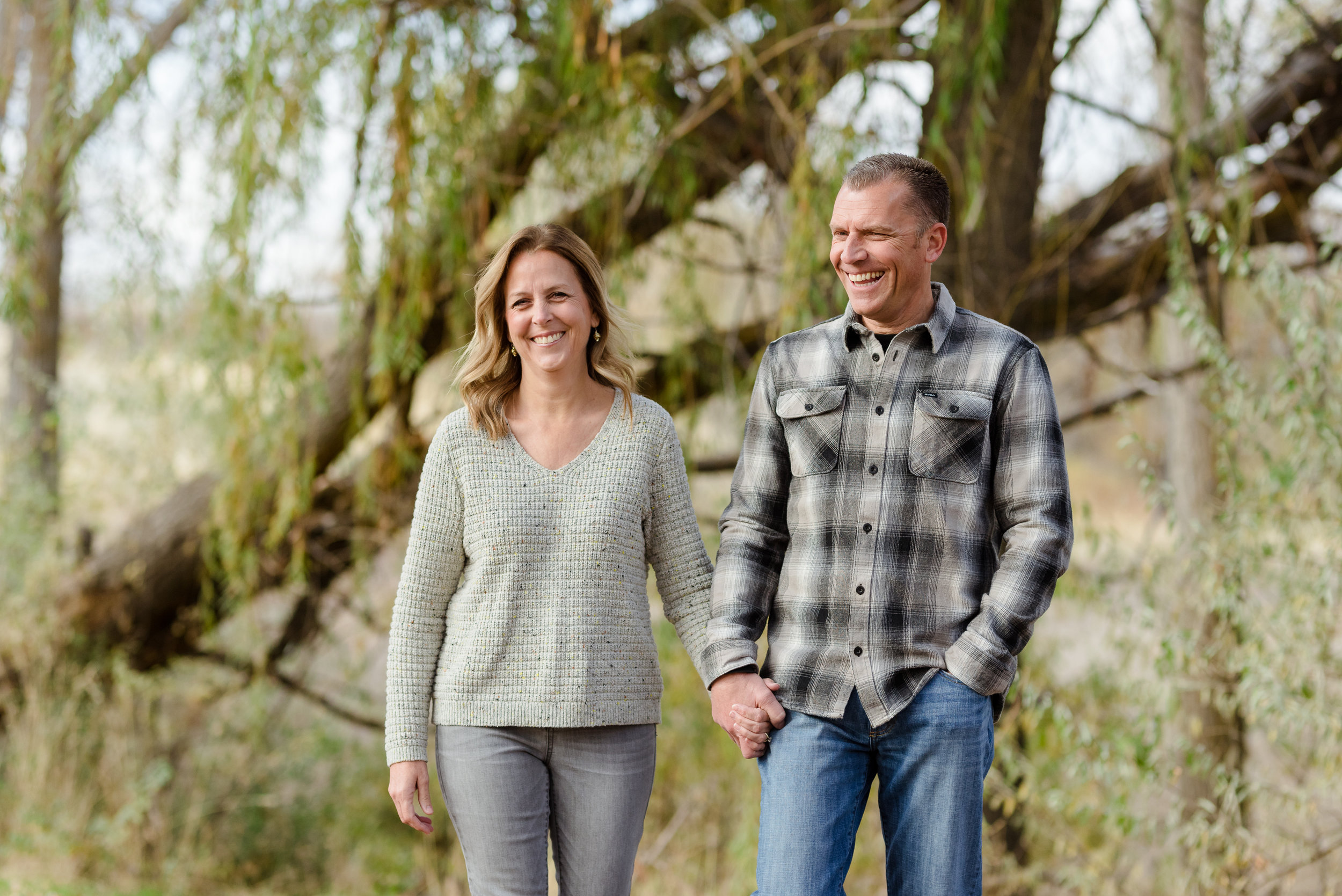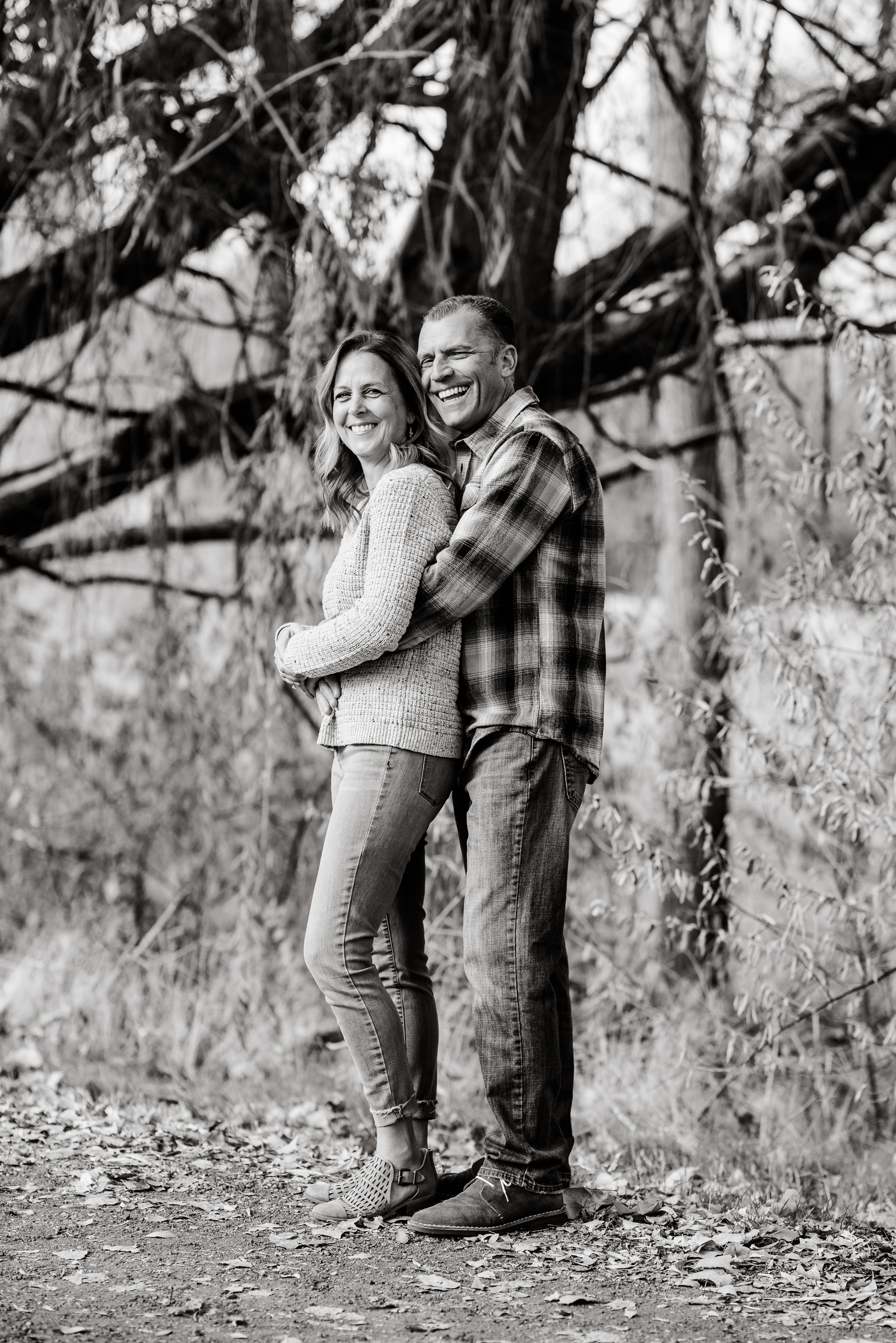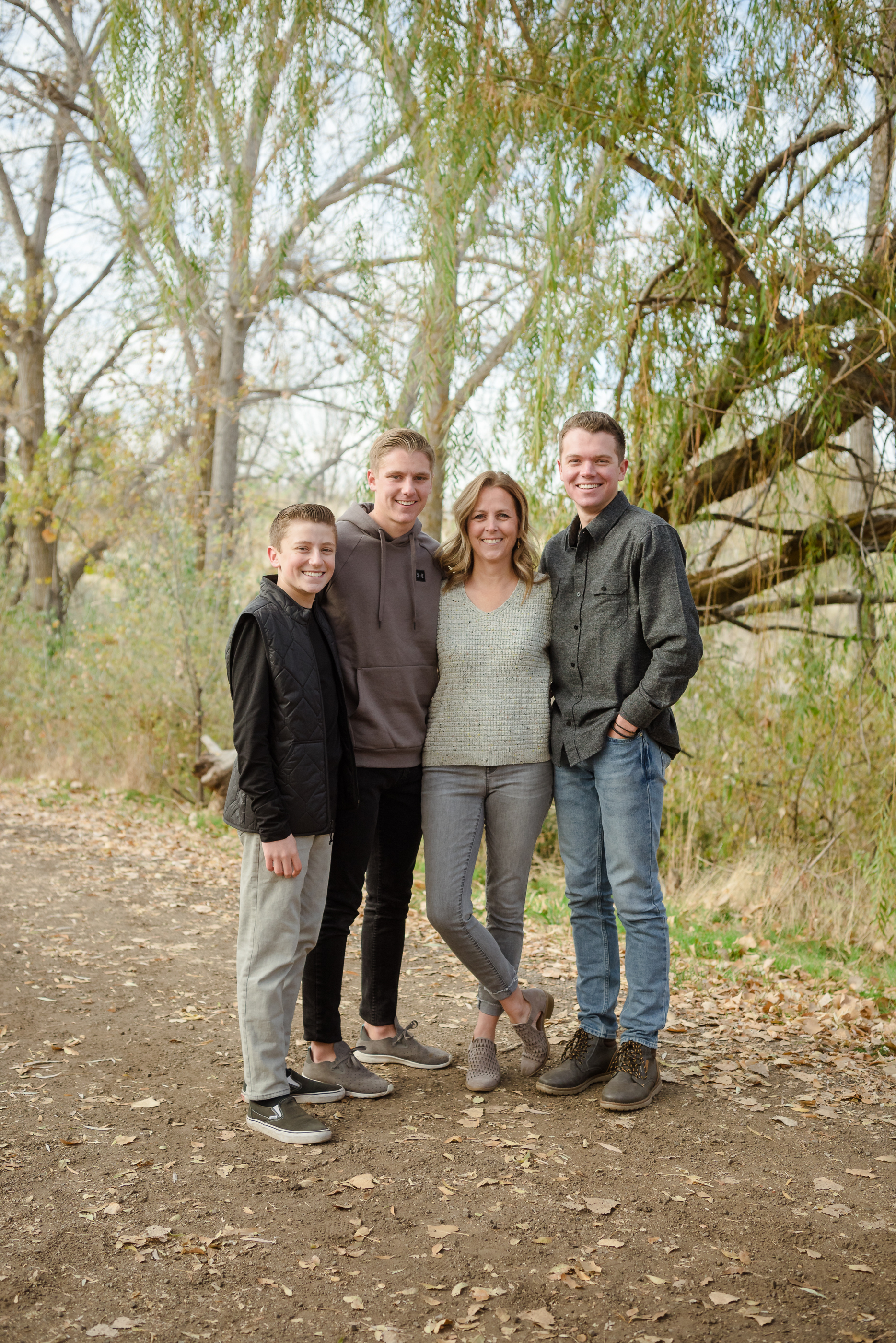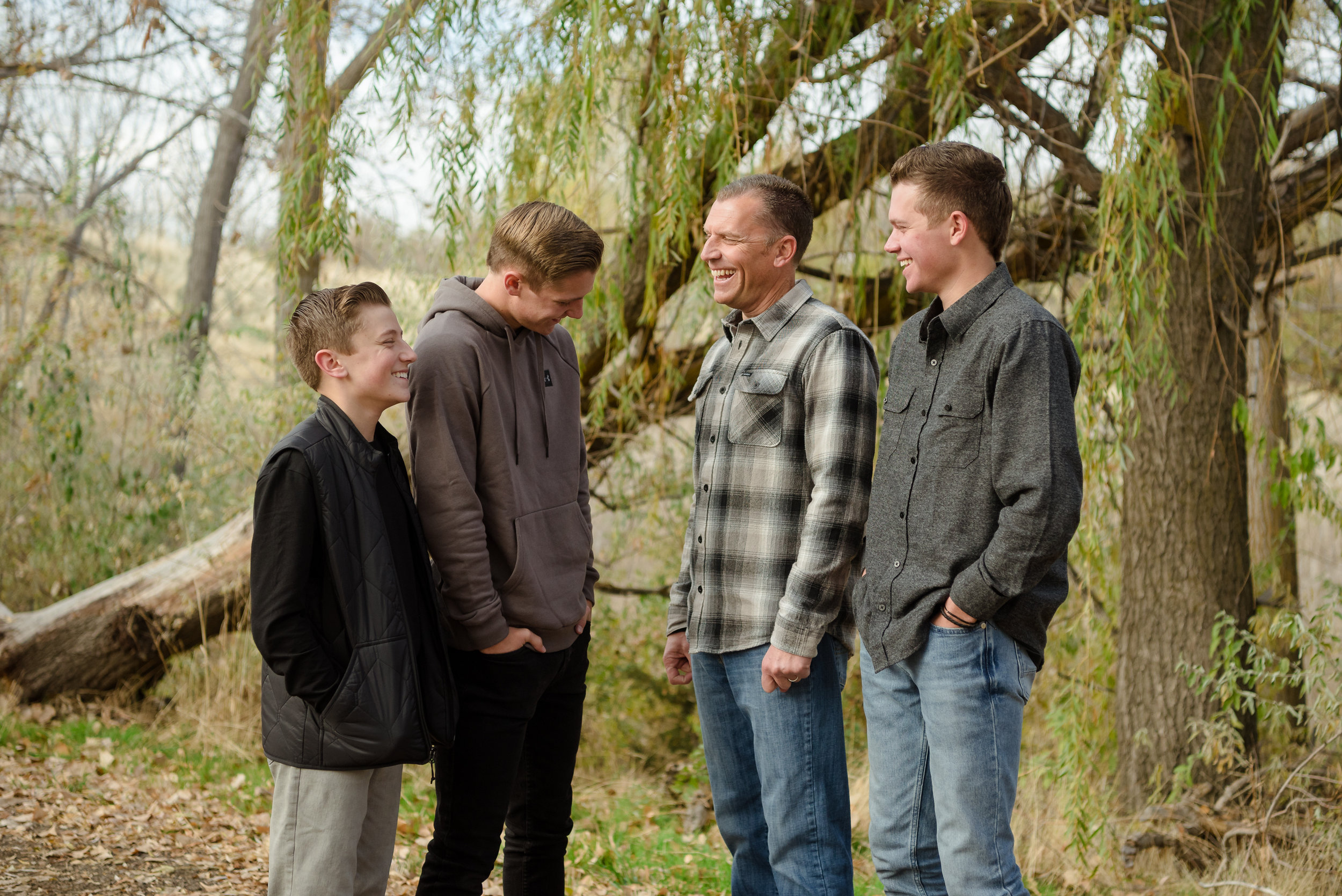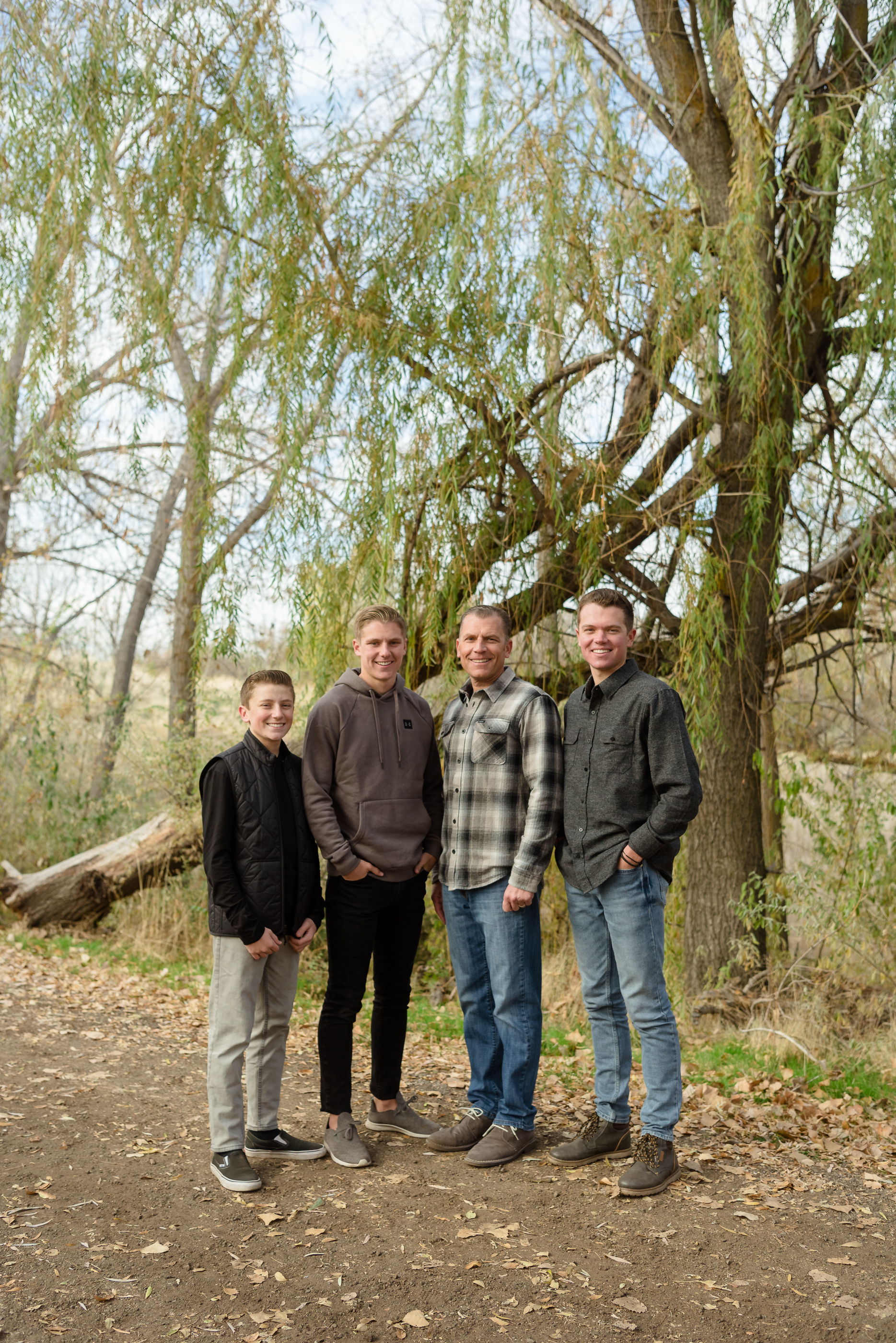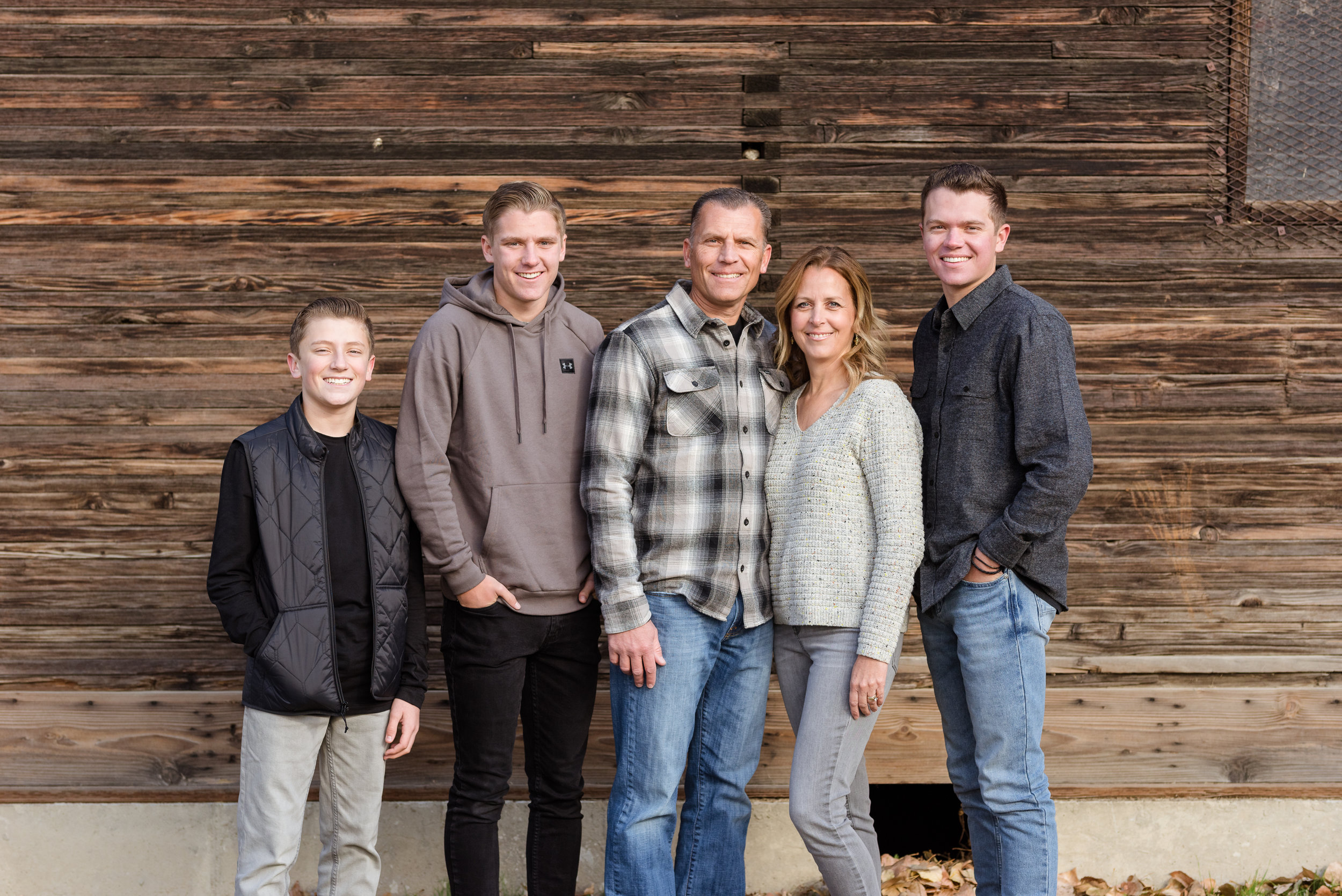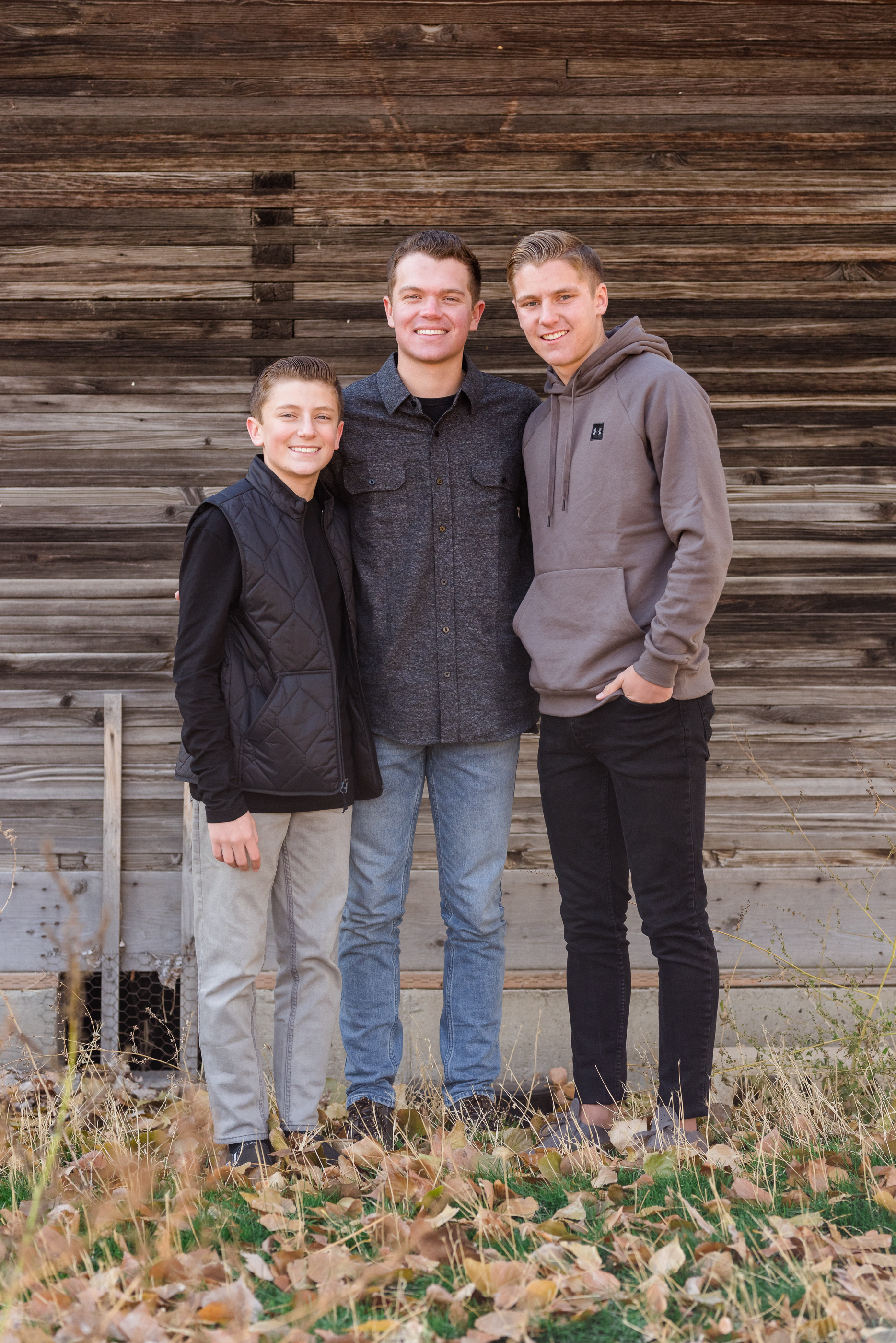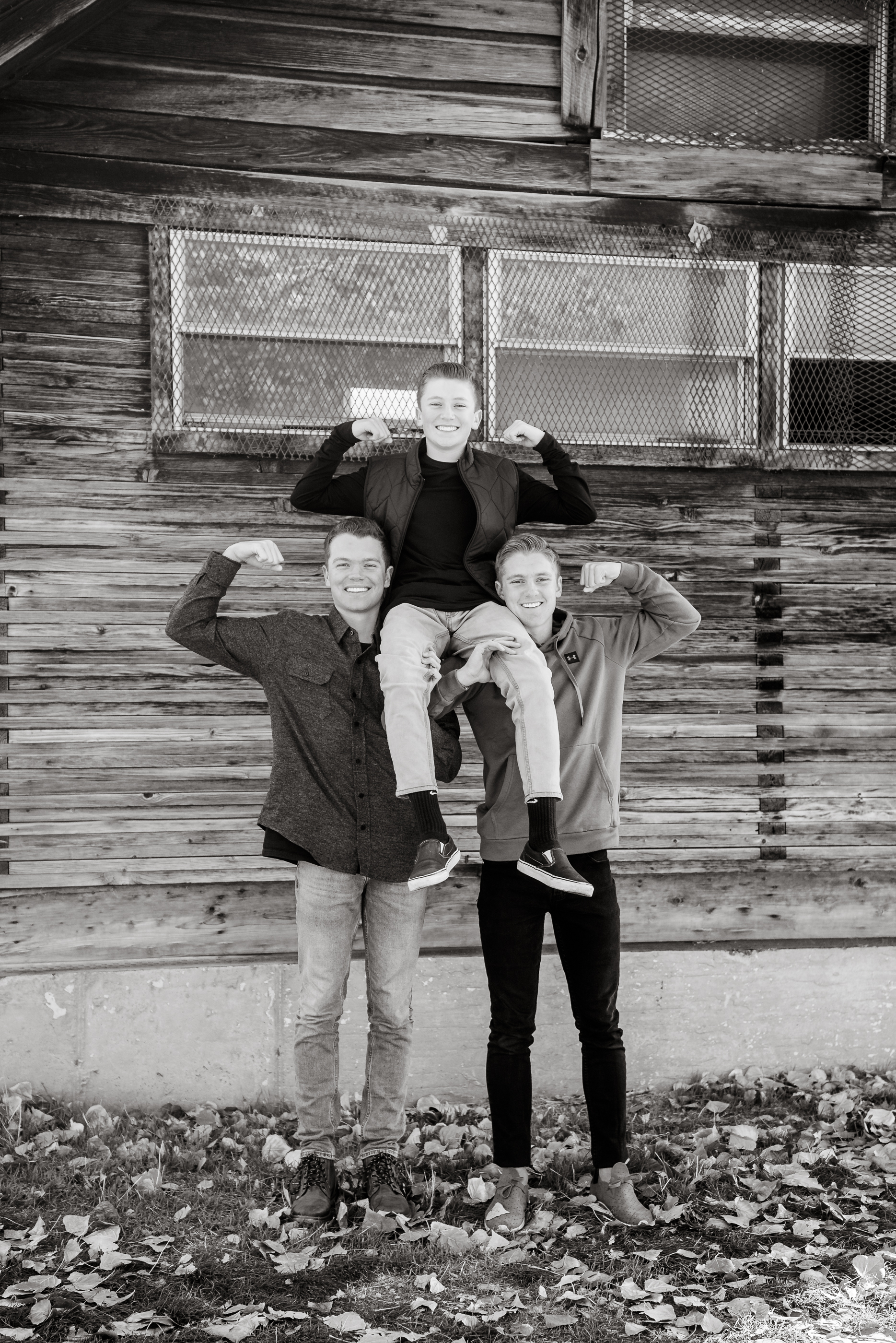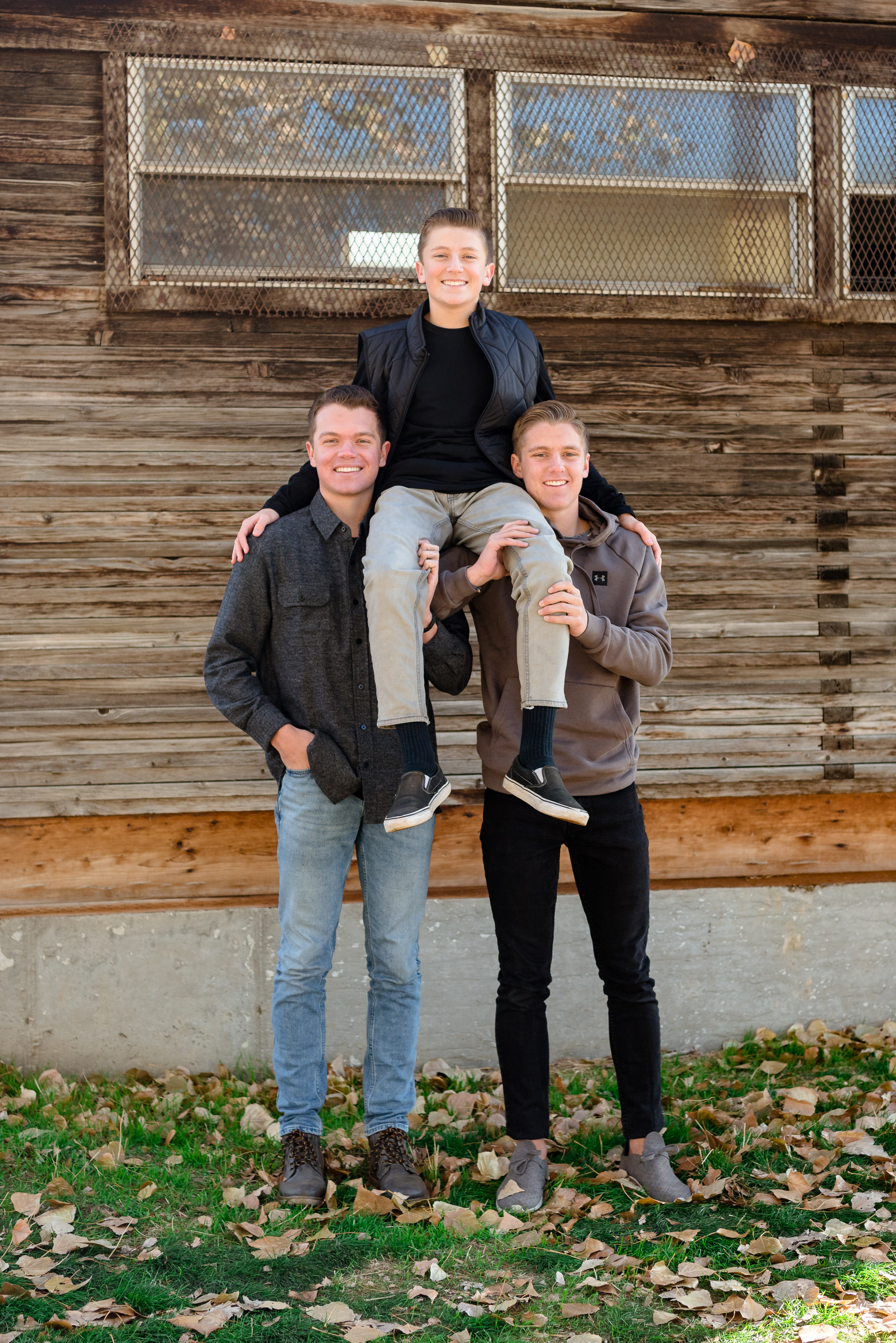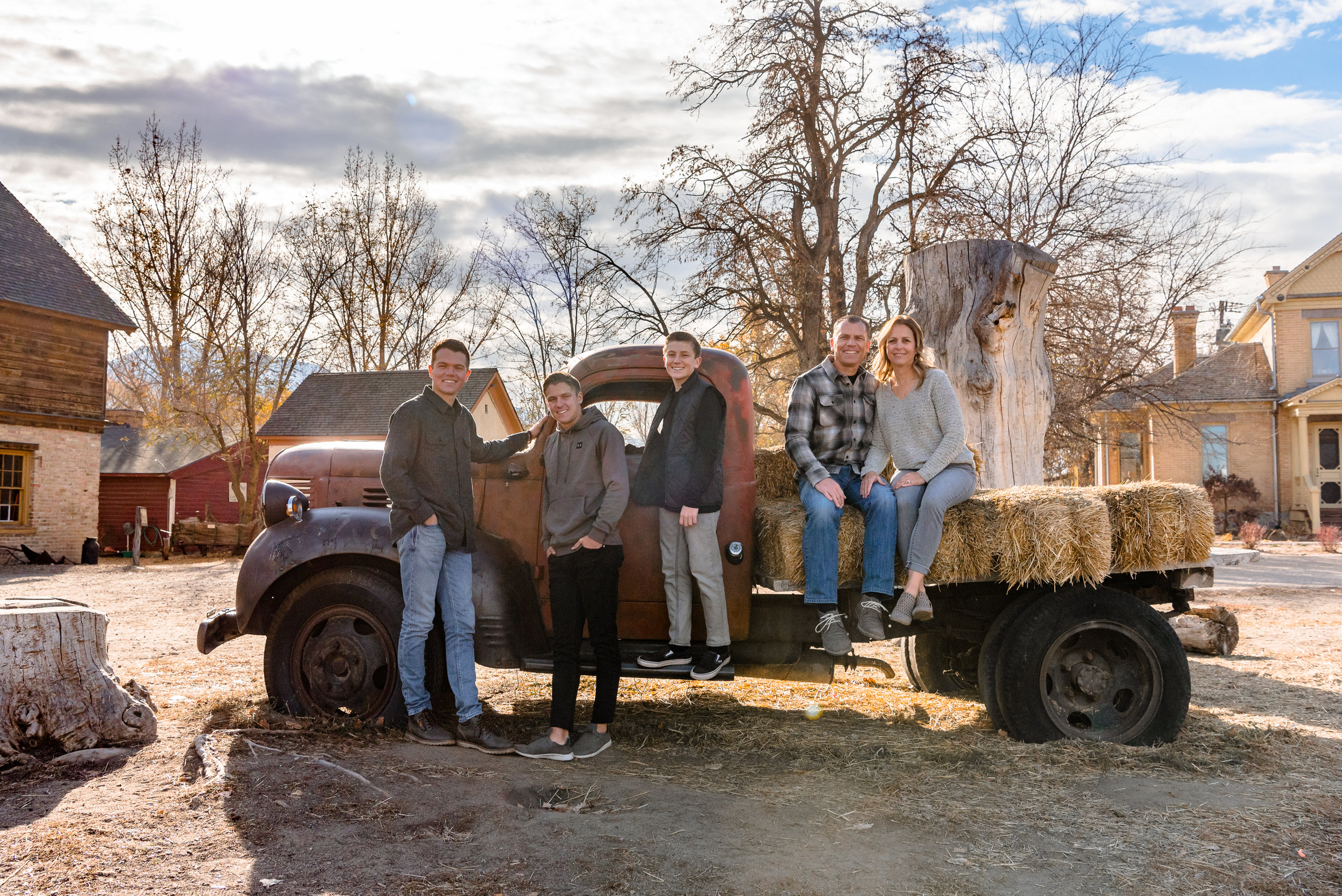 My favorite part of the day? When I asked Dane and Holly to look at their favorite child, and Holly and Sam accidentally made eye contact! Haha! Sam wouldn't let it pass without a good, strong mention and Holly was stuck in a hole there was no escaping. I couldn't stop laughing! In fact, none of us could stop laughing!